White, Teal and Silver Wedding Cake:
This is our beautiful bride Ramsinas' wedding cake
for next Saturday! This would have cost her easily between $3000-$4000 if it was made as a 'real cake' BUT at only $999 you can have your dream wedding cake and still save thousands of dollars! Colours can be changes to suit your wedding theme and it can be made smaller (smaller version only $499) Don't forget – you still get to cut this cake AND eat real cake too guys!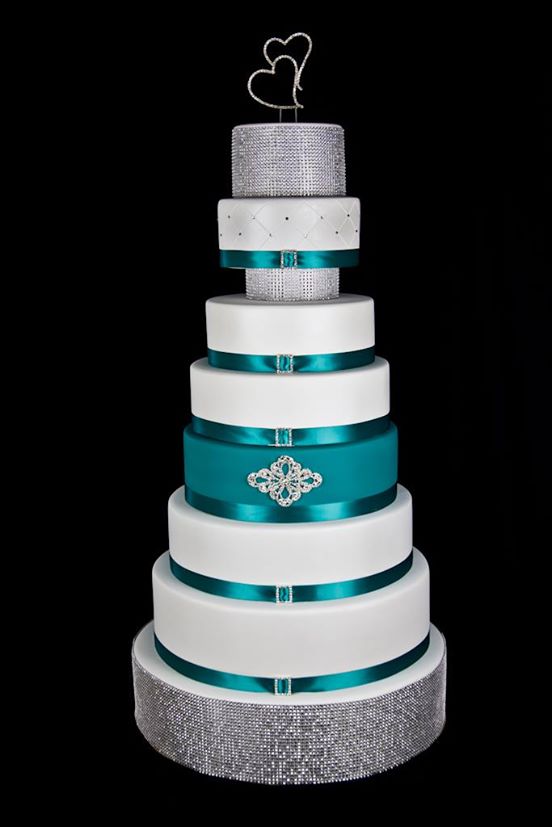 Fakethecake in Australia
www.fakethecake.com.au
MB: 0412164082 or 0408166932