A wonderful selection of yellow bouquets I found while browsing through Style Me Pretty.
The first comes from Temecula Vineyard Wedding photographed by JL Photographers with Floral Designer: Sheri's Flowers.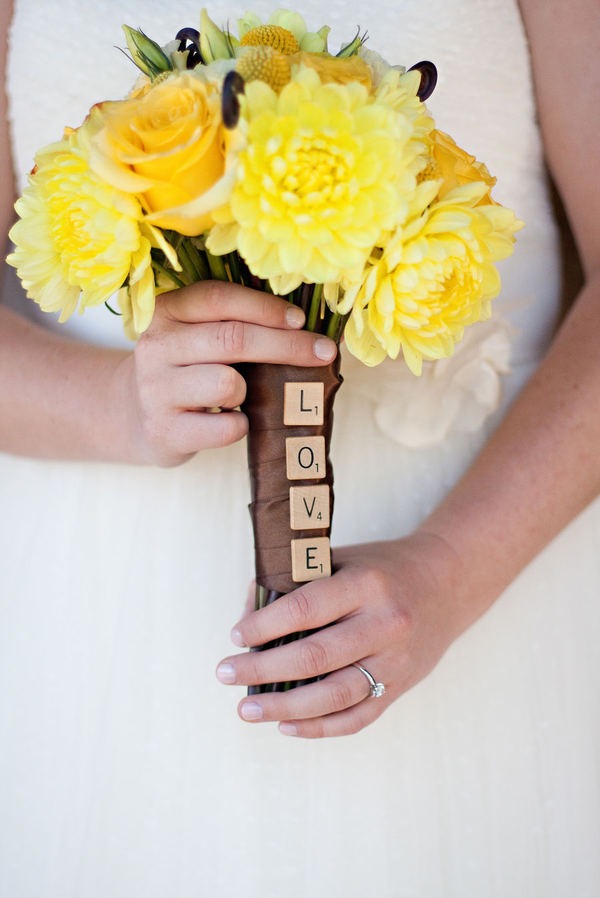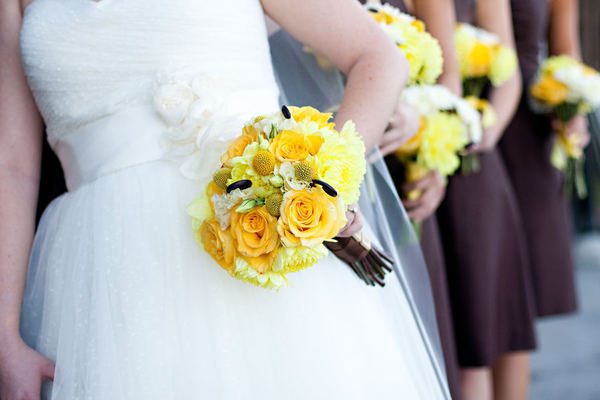 Amazing yellow bouquet with Billy Buttons from Flower Talk: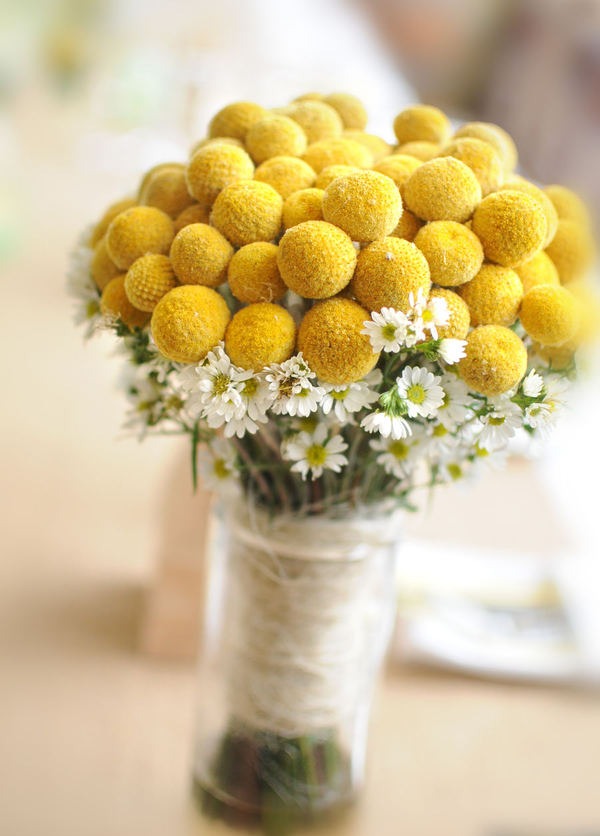 This next bright yellow bouquet is from a Toronto Wedding at The Berkeley photographed by Meghan Andrews Photography.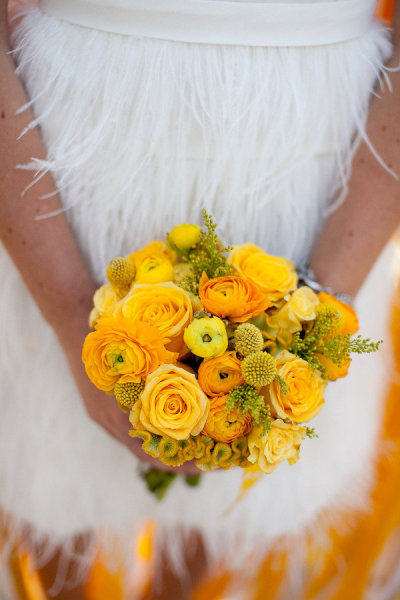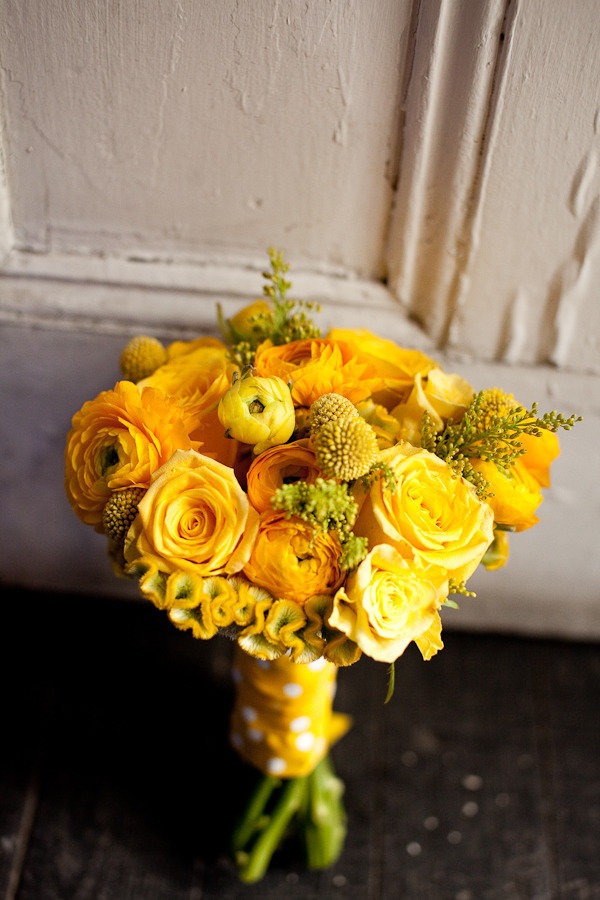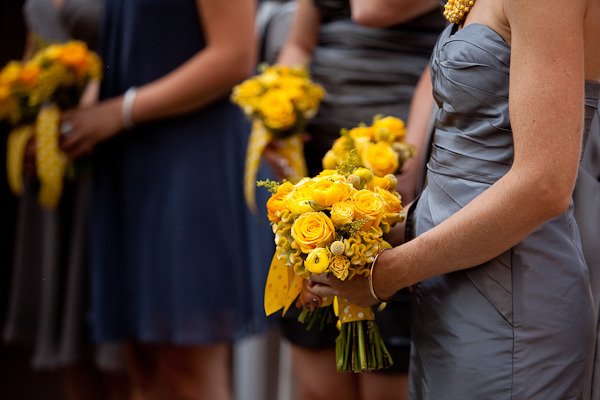 A gorgeous yellow bouquet for the bridesmaids featured in a Rhode Island seaside wedding, photographed by Leila Brewster with flowers by Sayles Livingston Flowers.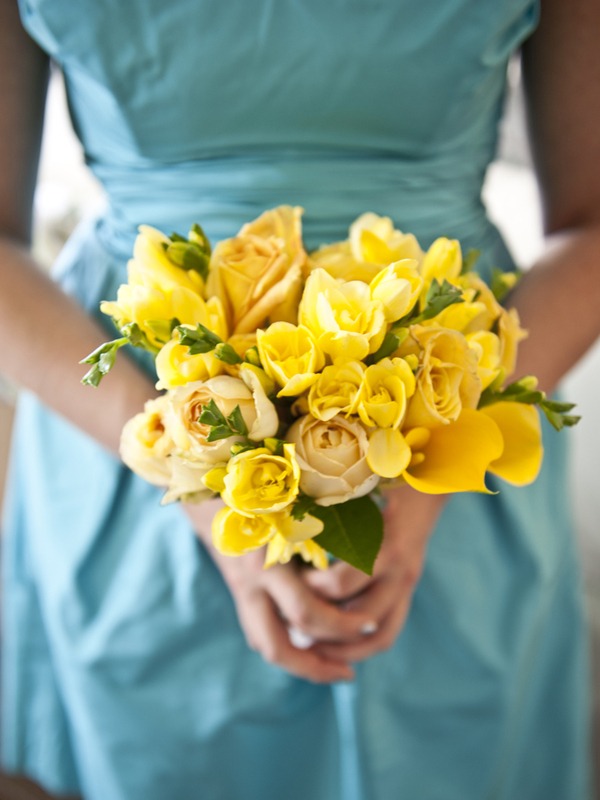 A big bunch of cheerful yellow flowers in this amazing bouquet photographed by Stacy Reeves.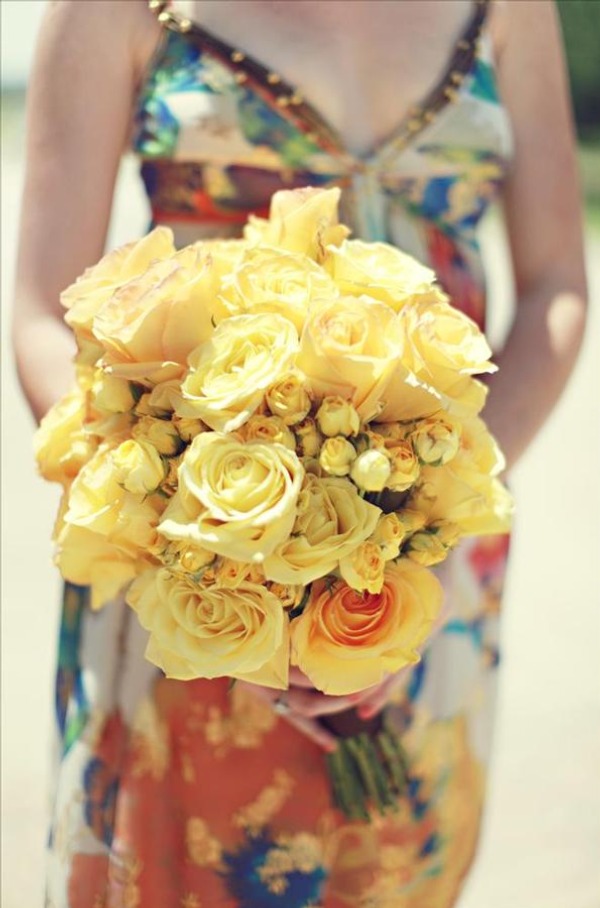 Beautiful flowers from a Massachusetts wedding photographed by Amanda Cannon Photography.