Gorgeous yellow and blue bridal bouquet ideas to rock your world! Bouquets that feature the combination of blue and yellow flowers work really well when tied up with twine and lace, creates that very sought after rustic look. Blue bouquet, Blue wedding bouquets and Blue wedding flowers combined with blue wedding flowers and hints of white.
A gorgeous bridal bouquet made up of yellow spidermums, combined with tons of greens, succulents and royal blue flowers. Flowers by Perth (Australia) florist Jane and Jones.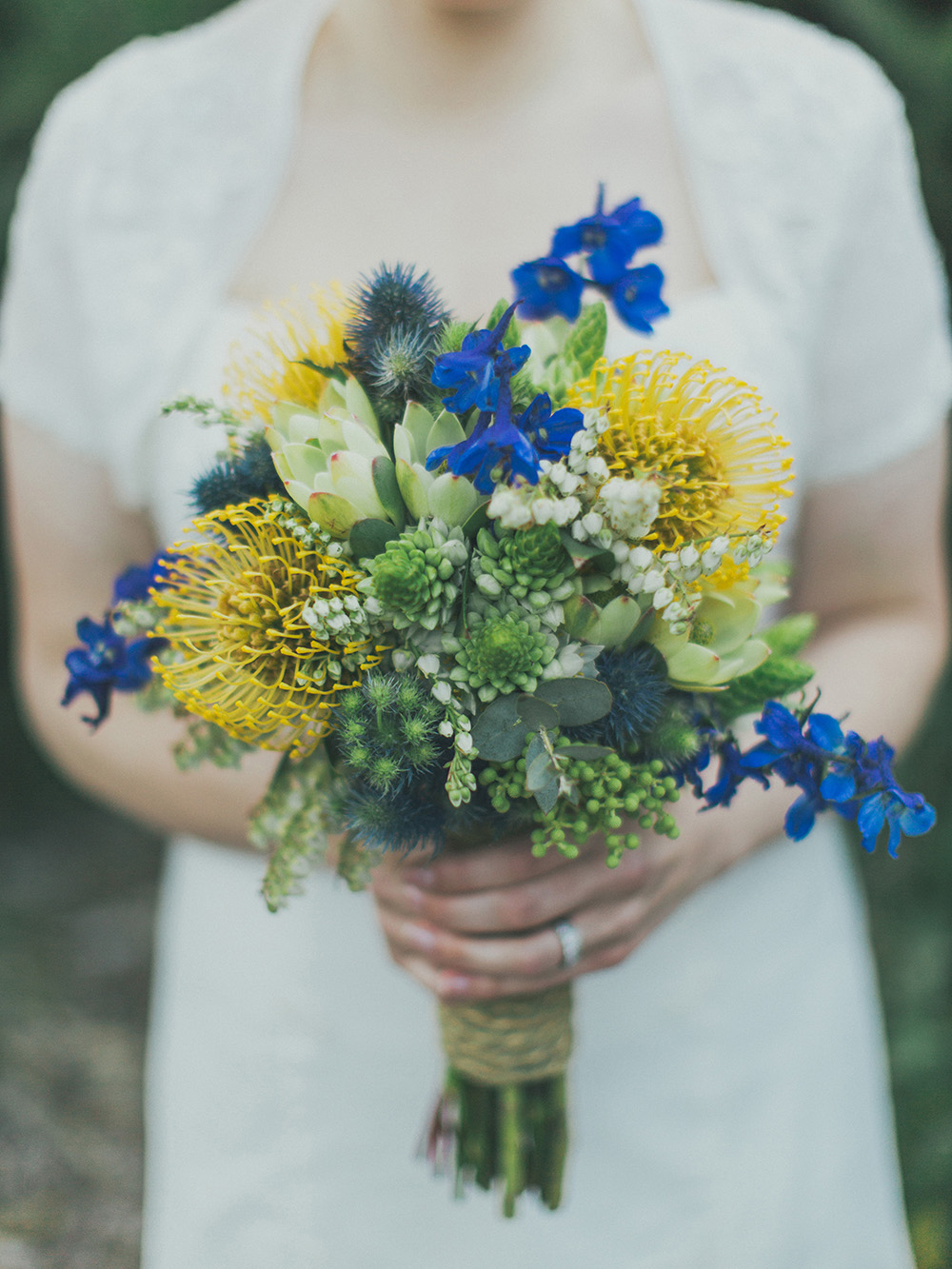 A white, blue and yellow bouquet for the bride featuring white dahlias and yellow roses.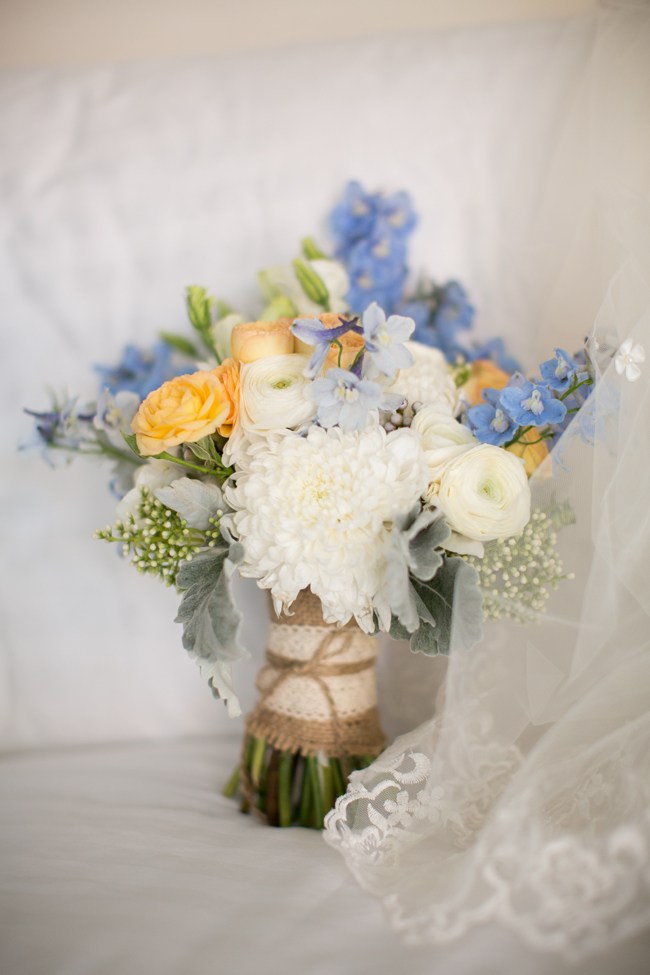 A stunning bouquet with billy balls, tiny daisies, babies breath and blue flowers.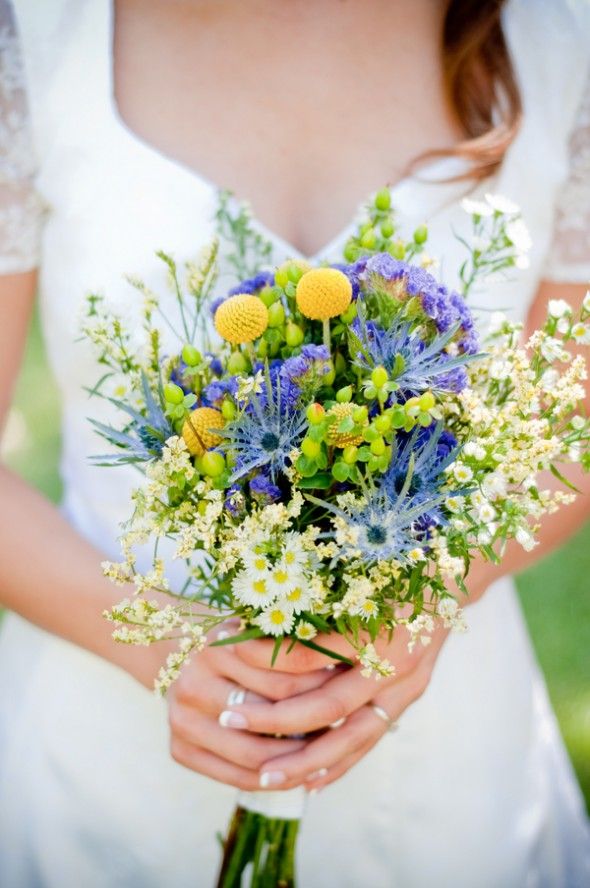 Yellow and blue bridal bouquet ideas 2017 – loving this bouquet made up of yellow roses, delphinium, white peonies, billy balls and lavender.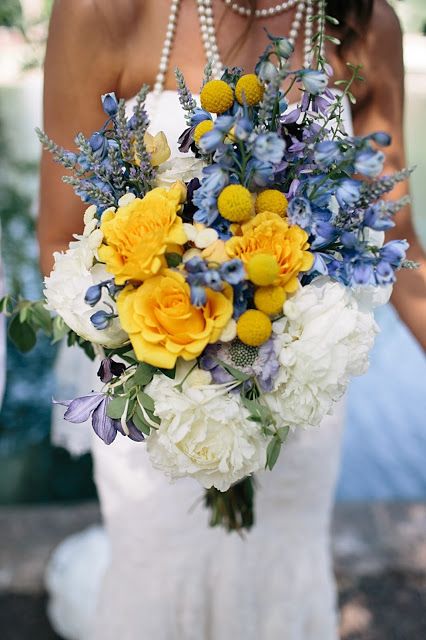 A cheerful hues of yellow and blue in this bouquet of yellow roses and blue hydrangeas.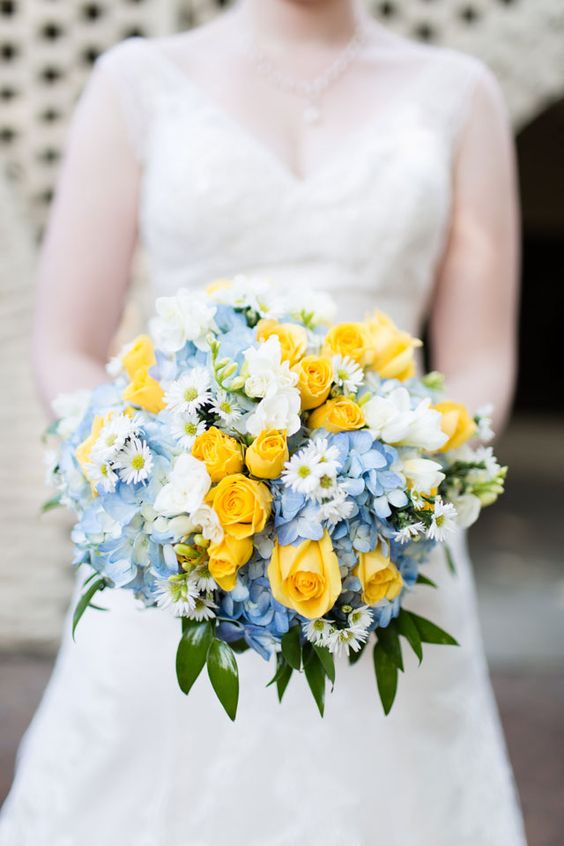 White peonies and blue hydrangeas with a mix of lovely and bright yellow flowers.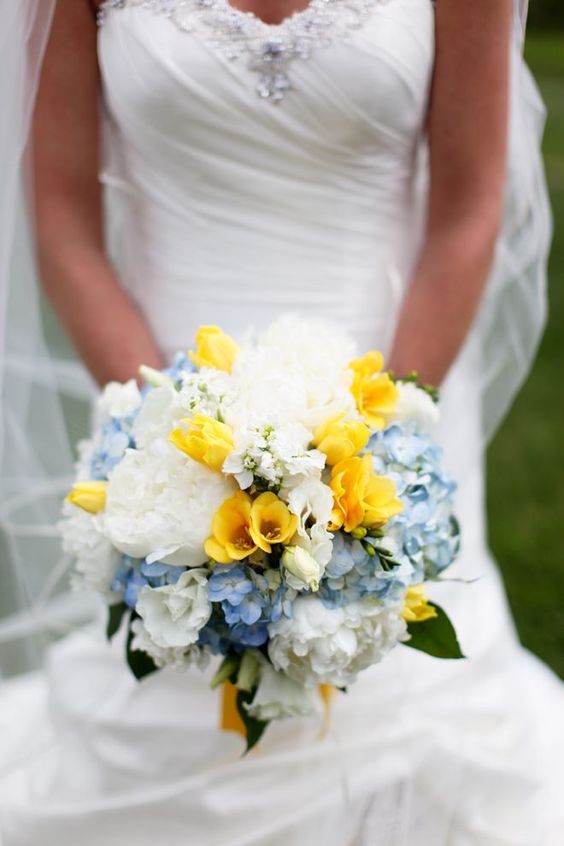 Blue hydrangeas and yellow roses bouquet with small and lovely white flowers.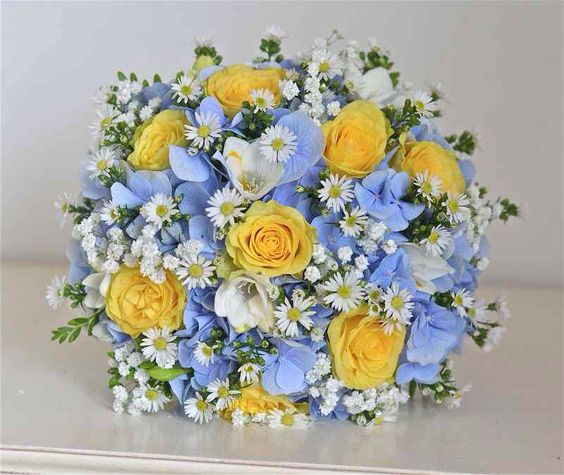 Blue hydrangeas, baby's breath and yellow roses. Via Flori by Lynne.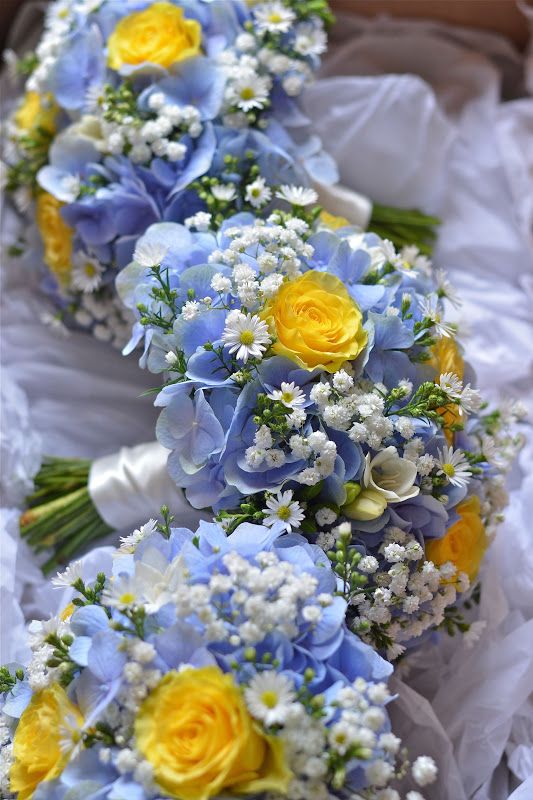 Pots of hydrangea, roses, spray roses, lisianthus, aster and gypsophila for the tables.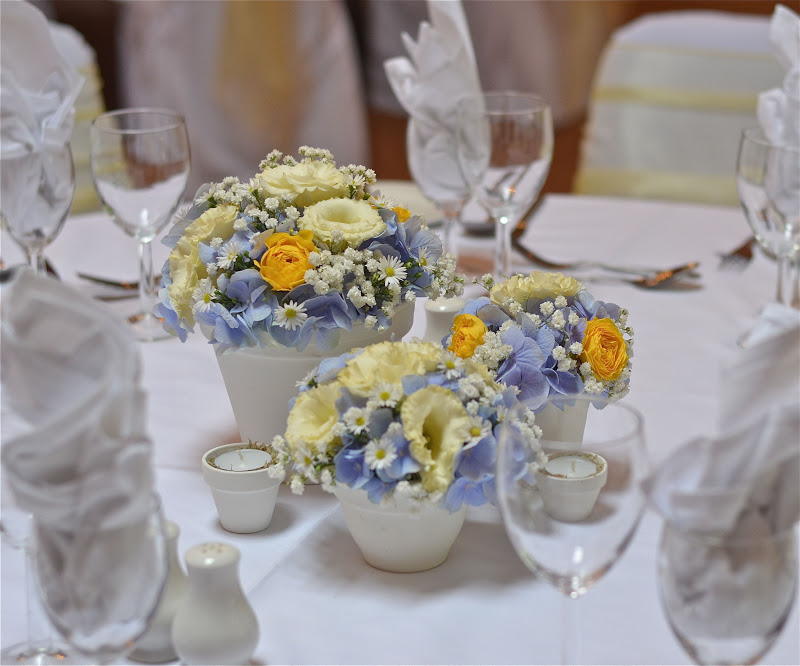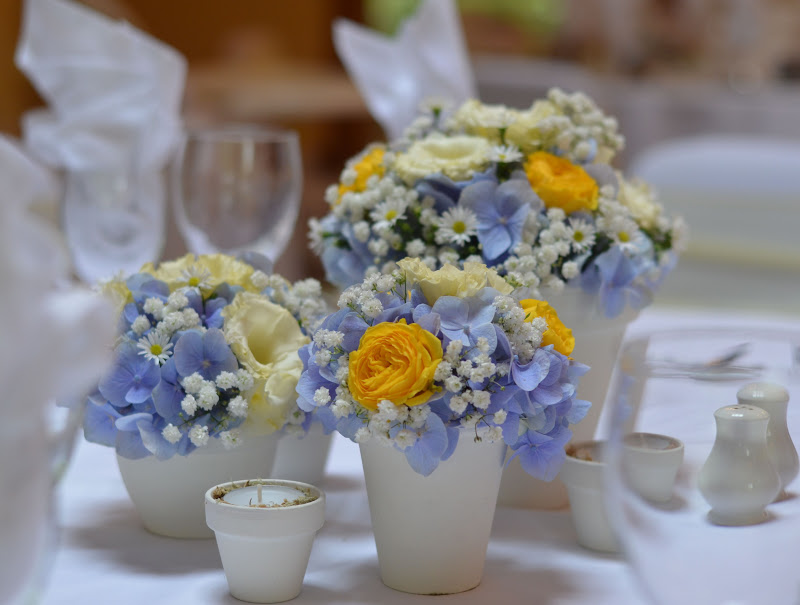 Rustic bouquet daisies and hydrangeas.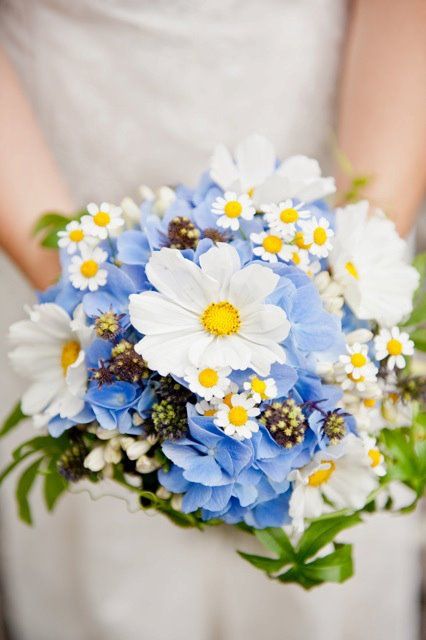 Bridesmaids bouquet in yellow and blue featuring tweedia, hydrangeas, and English garden roses. All flowers by Ariella Chezar.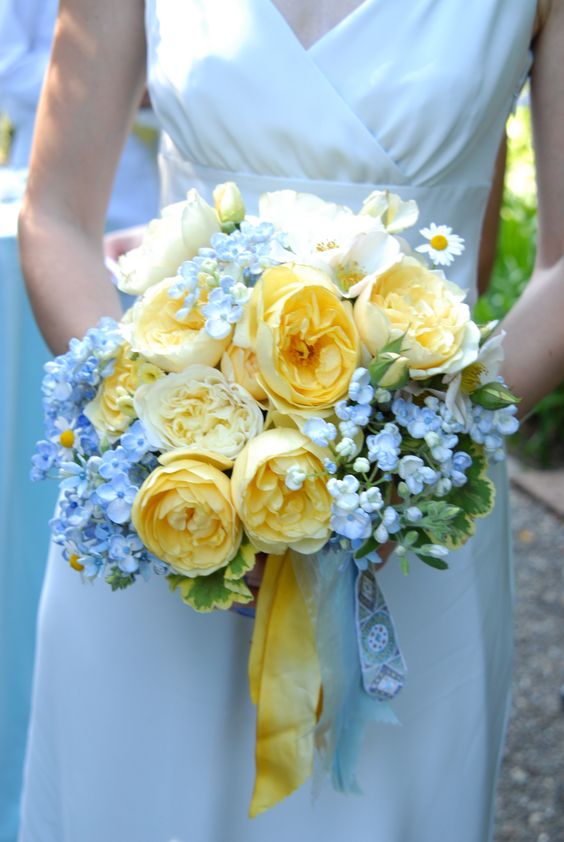 Rustic & Relaxed Flowers by Paperlily Photography – Loose, highly textured arrangements are perfect for a countryside setting. A bouquet made up of blue hydrangeas, white roses and billy balls.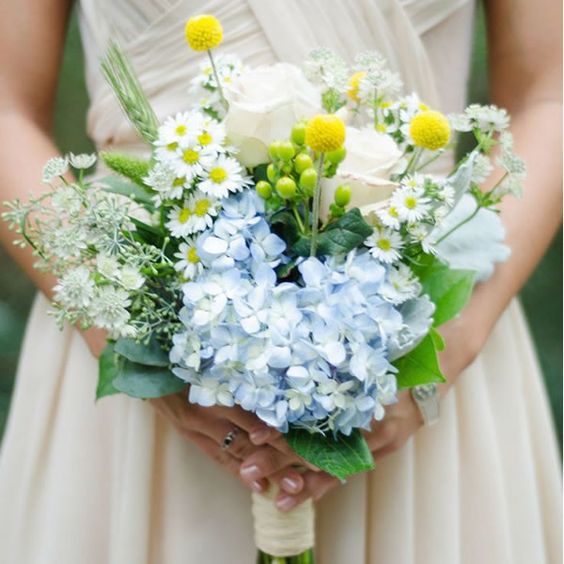 Yellow and blue bridal bouquet by Emily Burton.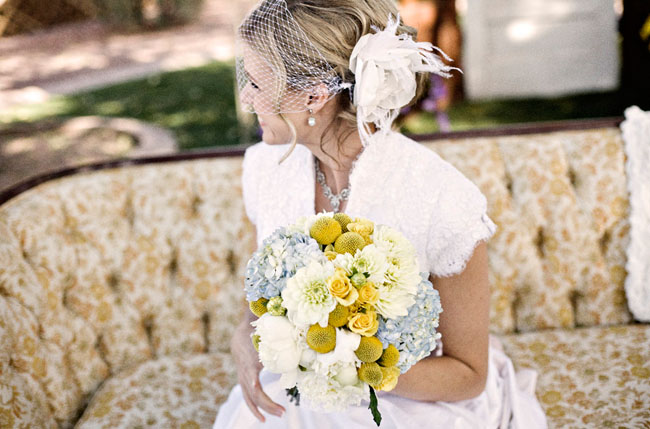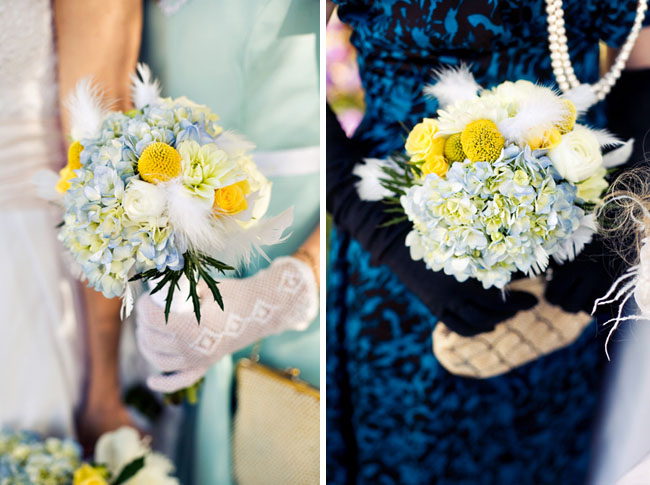 Sunflowers and blue hydrangea bouquets for the bridesmaids. Love the bridesmaid's dresses in three shades of blue.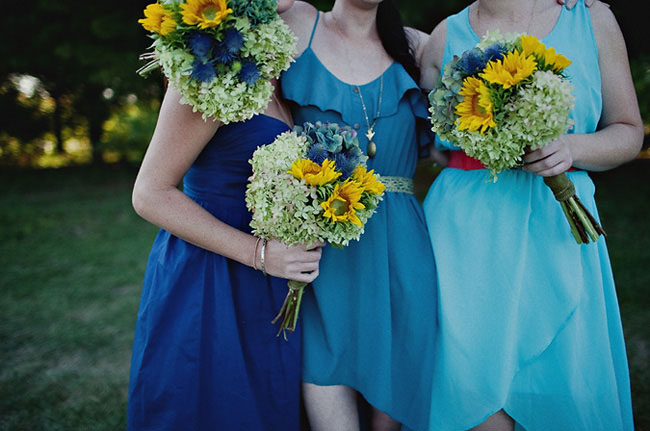 Here are some more amazing yellow and blue bridal bouquet ideas 2017!